Engagement Excellence Awards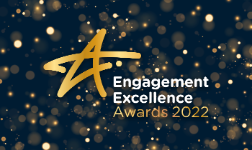 Selco Builders Warehouse brought their benefits to colleagues with the Reward Roadshow. As a result, they were shortlisted and won the award for Best Benefits Campaign.
Best Companies Annual Awards Dinner
Selco Builders Warehousemaintained their position as a Best Big Company to Work For since Q1 2022. They also were announced the 17th Best Big Company to Work For 2022 as measured by Best Companies using the views of colleagues.